Affordable computer services for the Greenville area for only $35.00 flat fee per service
Is your computer running slow or not working?
Having trouble installing / upgrading a new piece of hardware or software, or need help finding the perfect solution?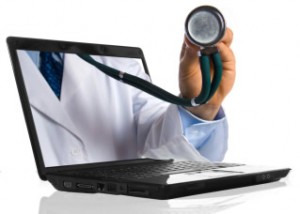 Do you need assistance in setting up your home or small business network?
Allow us to help you with your issues! We're a small computer repair team based in Greenville, SC that services the entire county. With A+ and MCSE experienced technicians, Our goal is to offer affordable, high-quality computer services with the guarantee of if we cannot fix it, then it's no cost to you.
We offer free consultation with fast, responsive support and are able to assist our customers quickly.
Tigerlocal.com is founded on the ideals of helping out the little guy. We understand that not everyone has the budget for expensive computer repairs that take too much time to complete, and that you shouldn't have to pay for someone to talk to you.
---
Here is a comprehensive list of services we offer:
Computer Repair / Tuning – We will troubleshoot and fix your personal computer and tweak it to maximize performance.
Network Installation and Setup / Servicing – Connect all of the computers in your home or business together and share an internet connection and files.
Secure Data Backup and Storage – Ensure your personal data is never lost. Tigerlocal will make backups on physical media (CDs, DVDs, USB Sticks) and are able to host these files on secure servers for remote access.
Hardware and Software Suggestion / Installation – Want to upgrade your computer, or looking for a specific piece of software? Let us help! We offer free consultation to find the best solutions to suit your needs.
Give us a call at 1-864-881-1120 or use the contact form below
We're available 7 days a week from 10:00am to 9:00pm – Please note that due to costs and schedule constraints, we are only able to provide drive-to service for the Greenville county area, but may be able to make exceptions if you are no further than 30 minutes away from our location or are willing to meet half-way.
---
Please select what services you require and one of our technicians will contact you shortly